GIIF is thrilled to announce the successful conclusion of the DRC Agribusiness Innovation Challenge. This initiative was dedicated to recognizing and supporting innovative individuals who are shaping the agri-food landscape in the Democratic Republic of Congo (DRC). The mission was crystal clear: to strengthen the Congolese agro-industrial ecosystem and empower SMEs and smallholder farmers, thereby enhancing their productivity and profitability.
After thorough evaluation, we selected 10 finalists who had the opportunity to present their innovations to a distinguished Grand Jury during the DRC Agribusiness Forum on October 4th and 5th, 2023, in Kinshasa. Among these finalists, three winners emerged from the Challenge, receiving honorary awards and vital acceleration support. This initiative has fostered innovation and driven positive change in the local agribusiness landscape, contributing to enhanced productivity and profitability while propelling the growth of SMEs and smallholder farmers.
These Grand Jury members meticulously evaluated the groundbreaking initiatives at the DRC Agribusiness Innovation Challenge in Kinshasa. This esteemed panel of experts, known for their invaluable insights and expertise, rigorously assessed each project, ensuring that only the most innovative and impactful ideas emerged victorious. The Grand Jury for this challenge comprised: Alphonsus Achomuma, Senior Financial Sector Specialist at The World Bank; Alex Mutanda Mulomba, Minister's Studies and Investments Advisor; Jean Paul Boketsu, Economic Advisor - Min of Finance; Al Kitenge, Senior Strategist and innovation Expert; Lucine Le Moal, Managing Director, USAID Invest Activity, Chemonics; and Fatou Assah, GIIF Program Manager.
These awards were presented during a captivating Award Ceremony where the distinguished representatives, including Nicolas Kazadi, Minister of Finance of the Democratic Republic of the Congo; José Mpanda Kabangu, Minister of Agriculture of the Democratic Republic of the Congo; and Evelien Boersma, Deputy Head of Mission at the Embassy of the Kingdom of the Netherlands, graced the occasion and honored this celebration of innovation and excellence with their presence. 
Meet the DRC Agribusiness Innovation Challenge Champions:
1st Place: GRECOM-RDC with Nyuki Tech 
A mobile app revolutionizing the beekeeping industry! Nyuki Tech connects beekeepers with customers, offering remote hive monitoring, climate tracking, and market insights. A sweet deal for everyone involved!
2nd Place: Kivu Kuku Poultry Farm 
Bringing a "chicken bank" to life! Kivu Kuku is enhancing the poultry value chain with local production, solar cold rooms, and organic waste recycling for biogas production. Clucking fantastic!
Discover more: https://kivukuku.com/
3rd Place: BILANGA Solutions 
A web and mobile platform that's a marketplace for farmers! Bilanga empowers farmers to decide where, when, and how to sell their products. No more traveling for urban consumers who can order local produce at their fingertips. Fresh and easy!
Explore further: https://bilanga.pro/
Let's applaud these pioneering solutions that have transformed market accessibility for small-scale producers and agricultural SMEs in the DRC!
Gala Ceremony: 
Fatou Assah, GIIF Program Manager 
Nicolas Kazadi, Minister of Finance of the Democratic Republic of the Congo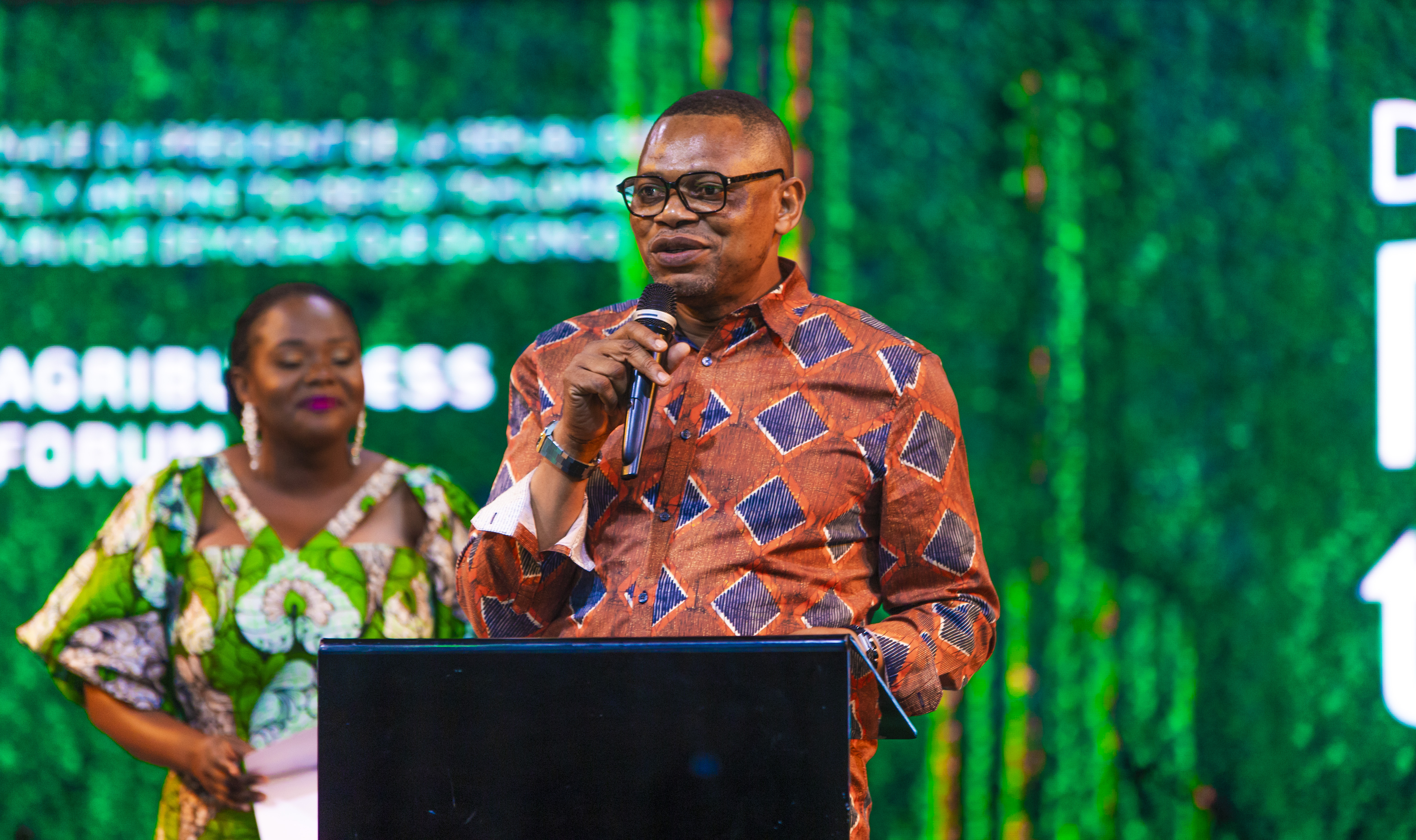 José Mpanda Kabangu, Minister of Agriculture of the Democratic Republic of the Congo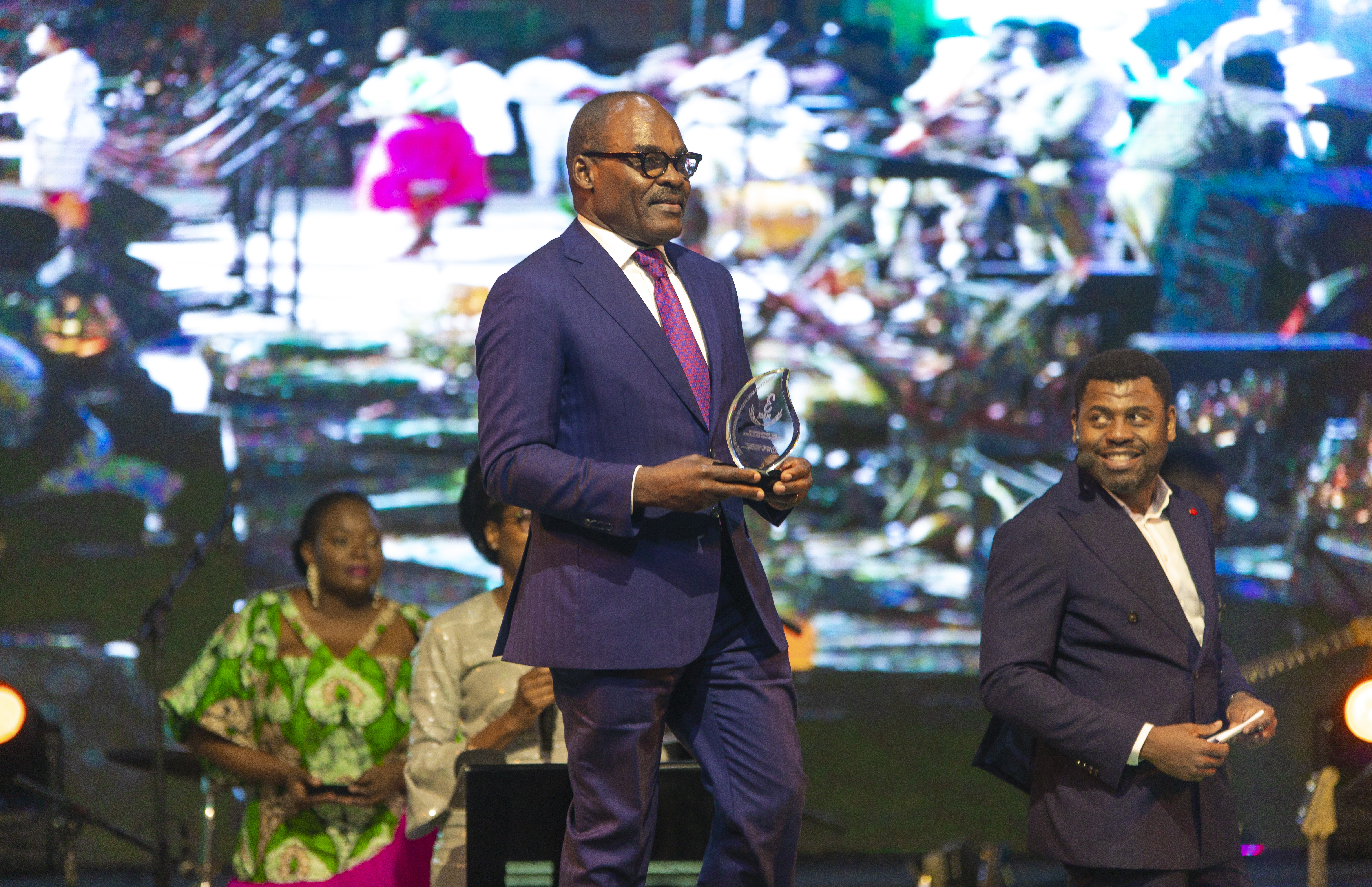 Nicolas Kazadi, Minister of Finance presenting the DRC Agribusiness Innovation Challenge Award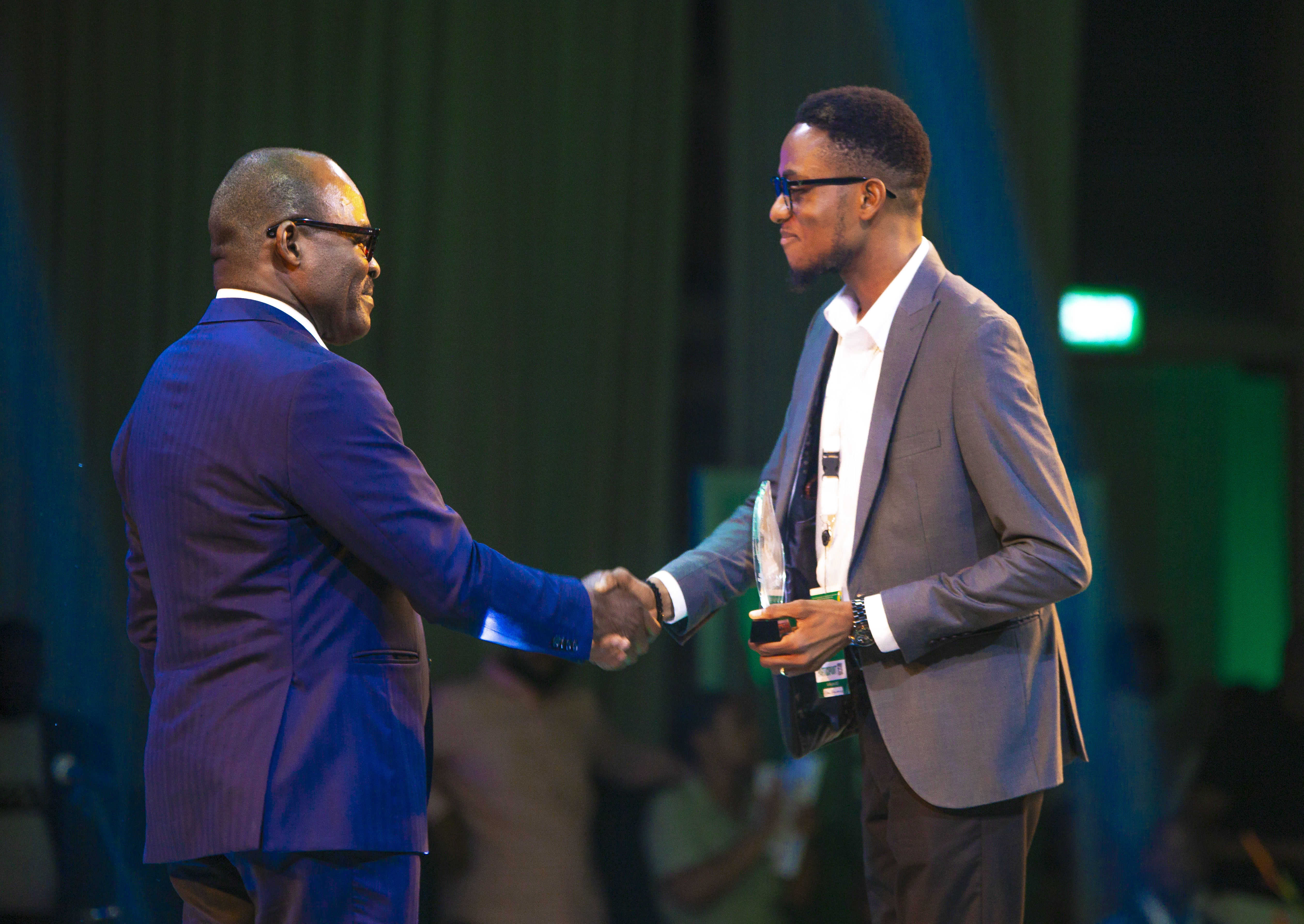 Nicolas Kazadi, Minister of Finance presenting the DRC Agribusiness Innovation Challenge Award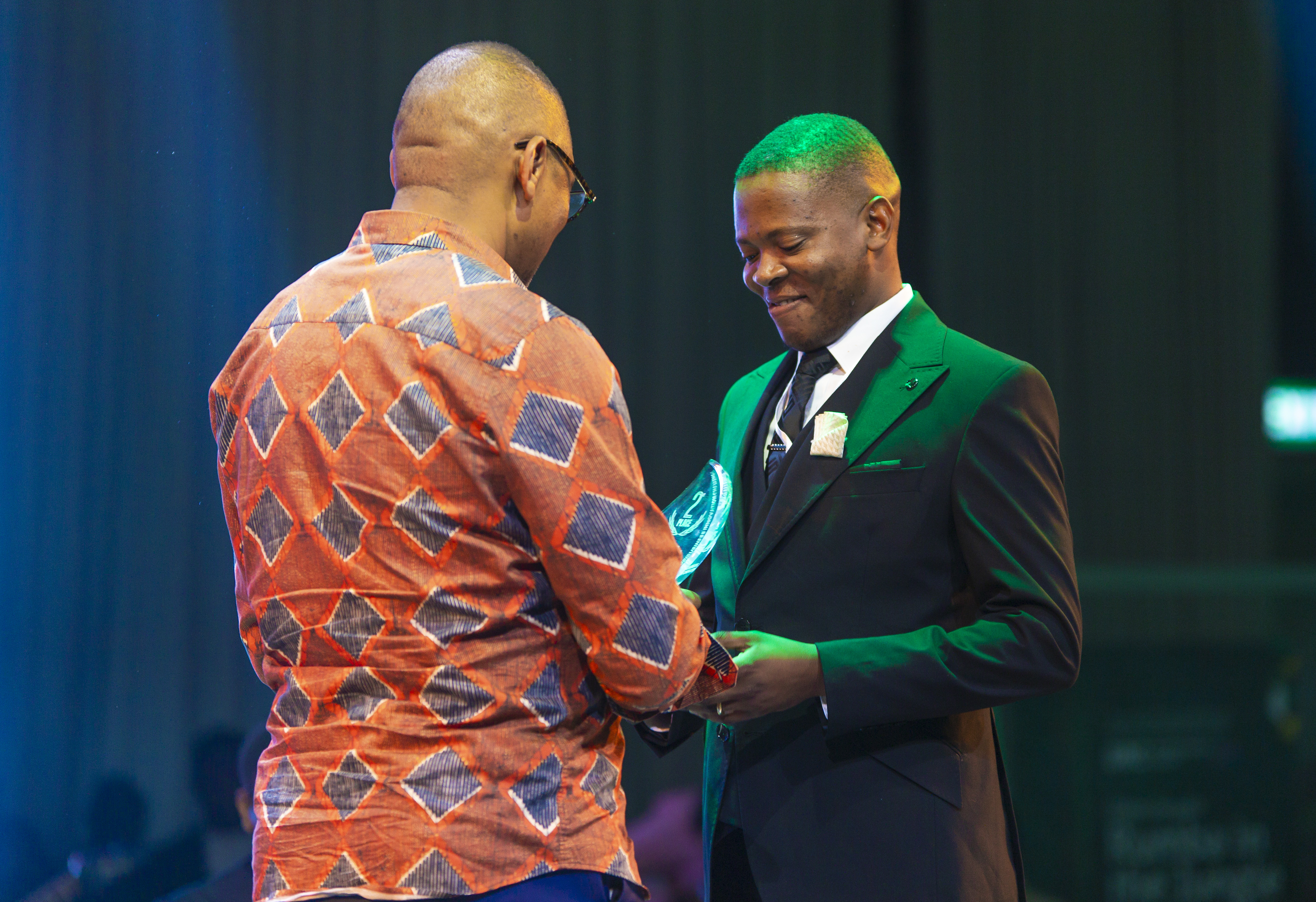 José Mpanda Kabangu, Minister of Agriculture presenting the DRC Agribusiness Innovation Challenge Award
Fatou Assah, GIIF Program Manager 
Evelien Boersma, Deputy Head of Mission at the Embassy of the Kingdom of the Netherlands presentingthe DRC Agribusiness Innovation Challenge Award
DRC Agribusiness Challenge Winners Celebrationg their Awards
Winners of the DRC Agribusiness Innovation Challenge at the Award Ceremony in Kinshasa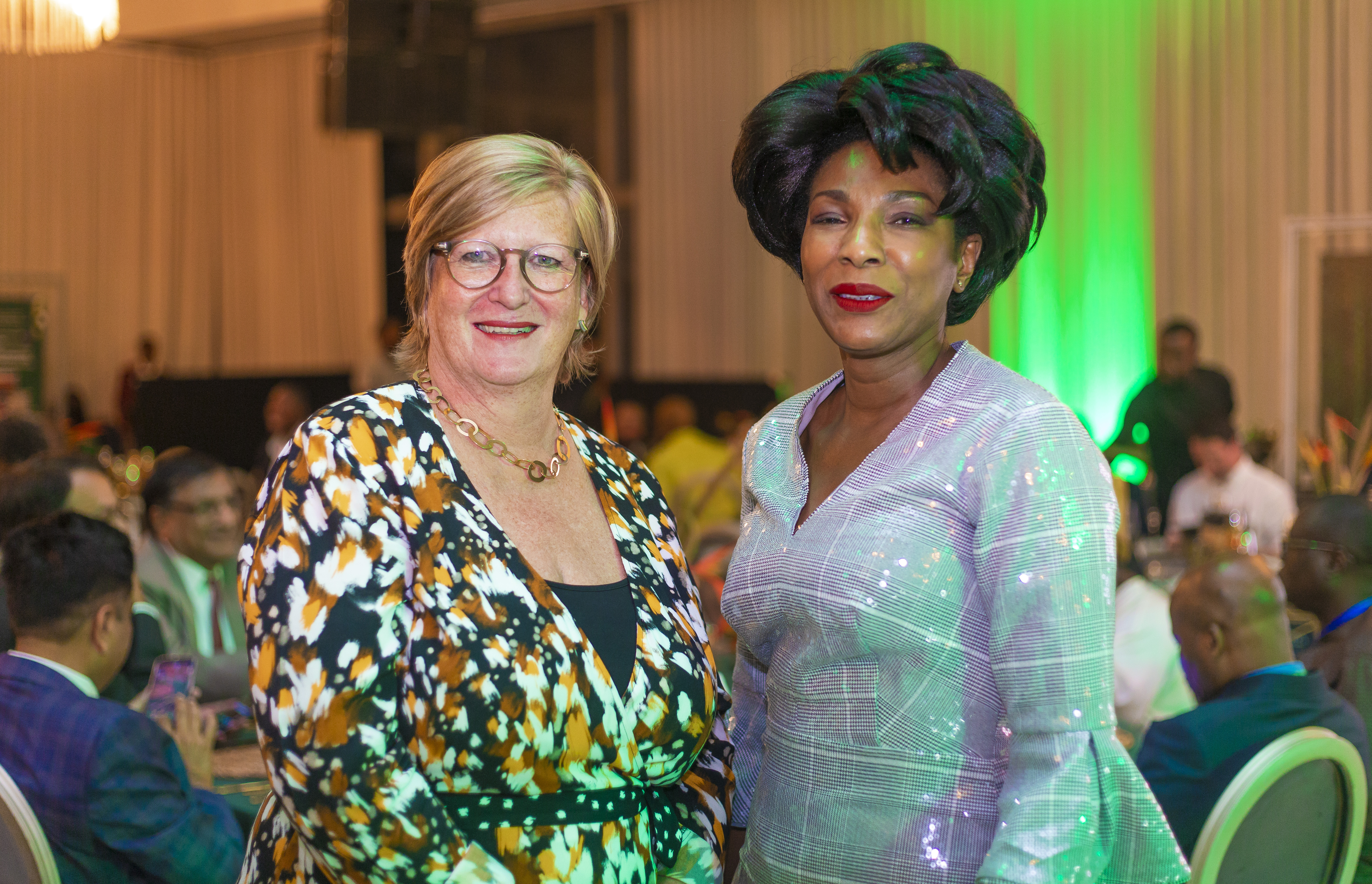 Evelien Boersma, Deputy Head of Mission at the Embassy of the Kingdom of the Netherlands and Fatou Assah, GIIF Program Manager